* This is a sponsored post for California Limited.
California Limited is an Orange County (Costa Mesa) small business specializing in California t-shirts, hats, and accessories. It all began when husband and wife team Brandon and Elaina Sowers started a Facebook page where they posted pictures, videos and anything that showed their love and pride for their home state of California. ​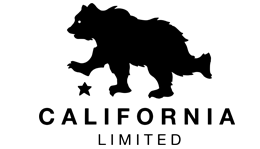 The creative thought came up when they reached 350,000 Facebook likes quickly and the engagement also increased. Read the rest of their story. California Limited has an array of assorted California clothing for men and women, starting with California Tees down to California Sweaters. They also have accessories available.


Fun Facts About California Limited



100% Designed in California
California Limited promotes and supports California businesses, and so with this, they design their own shirts and print them solely in the Orange County.
​All of California Limited products support North America. They use direct-to-go garment methods especially for shirts to produce what you call quality ink feel. Aside from that they choose only the premium quality fabrics to print their shirts on.
We are a passionate team of California natives that values Adventure, Family, and Trust. We started through a Facebook fan page for California that quickly exploded into a thriving community of people chasing and living the California Dream. Shortly after, we created a high quality apparel and accessory line to showcase this shared love.

We want the Golden State to be empowered with residents and visitors alike, sharing our pride and love for the California Dream; living a lifestyle – inspired through passion, a genuine sense of dedication, and community. Coming together through building relationships, making waves in innovation, and modeling social change.

-CA Limited Team
Browsing over California Limited's shop, I feel giddy just looking at the different print and designs they cater. There are a lot of style choices-tanks, shirts, sweatshirts, which are all very chic. These products can go anywhere from your everyday wardrobe to year-long must-haves. The accessories are also a win!
California Limited items are also perfect if you have relatives and friends coming over for vacation or for the Holidays, they can make good souvenir items. Or if you have friends from other parts of the globe, you can make them feel the warmth of California experience thru these products.
Let me share some items I have laid eyes on. You can check if you will have the same choices.
MY TOP PICKS


California Tees

L to R : Home is Where the Heart is Shirt, White (starts at $23), California Republic Feather Shirt, Mint Green (starts at $28), California Dreaming Shirt, Grey (starts at $28)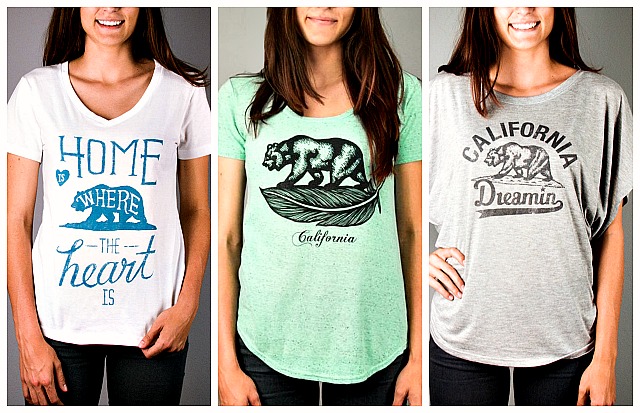 California Sweaters

Left : California Heart Zip Up Sweatshirt, Charcoal (starts at $34)
Right : California Purple Patch Sweat Shirt, Purple (starts at $34)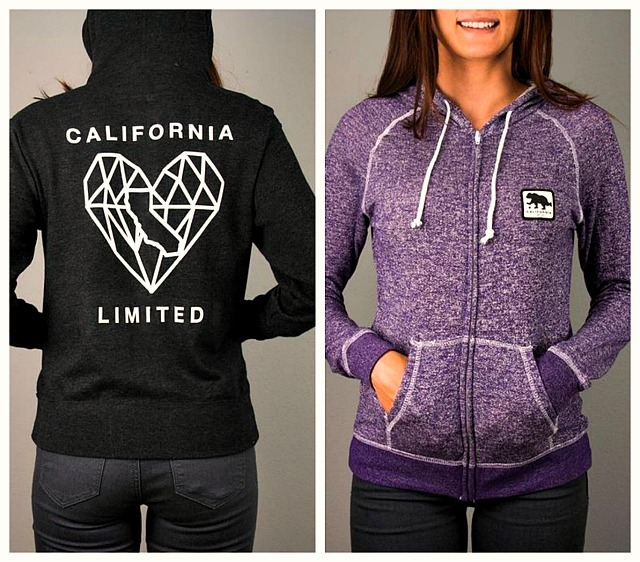 Cali Fashion

Left : California Red Heart Sweater, Red (starts at $30)
Top : Neon Yellow Cali Heart Tank, Neon Yellow (starts at $26)
Bottom : Made In California Flower Tank, Blue (starts at $26)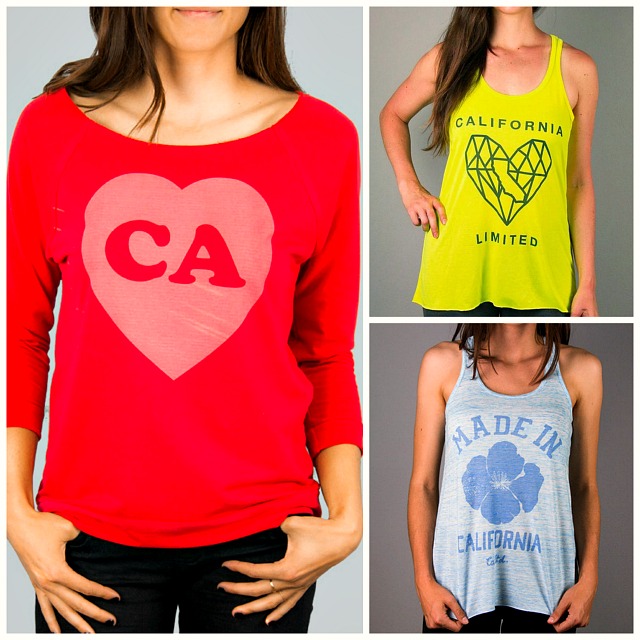 Accesories

Gold Necklace Set ($50)
This is a best-selling Cali-Love state necklace with the new CA.LOVE bar necklace. Each necklace is 18k gold dipped, and hand made in Costa Mesa, California. You will save when you buy the set, plus this is EXCLUSIVE TO CA LIMITED!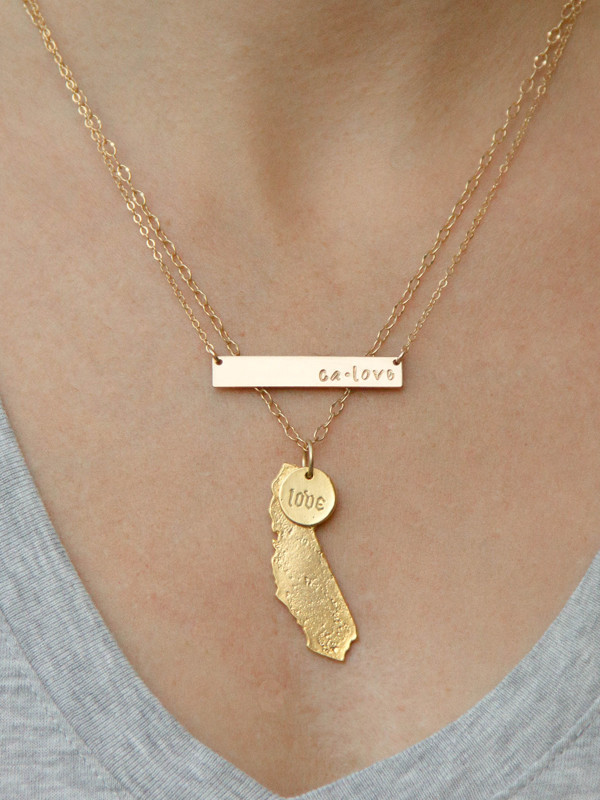 And oh before I forget, another fun fact about California Limited, is that their Customer Service is of top notch quality! In fact they really encourage consumers to contact them either via email or any of their social media accounts. (plus the owner even gave their contact number : Brandon Sowers Owner 949-929-6832).
We are here around the clock to make sure you have a delightful experience. If you were satisfied, please don't hesitate to write us a review 🙂
Don't forget to follow California Limited thru social media by the following accounts:
Facebook | Twitter | Pinterest | Instagram |Tumbler | Blog
Do check out California Limited's shop online, and take advantage of quality notable products you can't find else where.
What are your options of items to buy from California Unlimited?