It's Love Month! How time flies and now we're on the second month of the year. January 2014 passed by like a breeze for me.
I promised to myself that starting this year, I will be sharing as many inspiring and motivational stories as I can. To start off, here's a story I found in a Facebook Page (Source: Learning Petals), many of you may have encountered this story but just the same, there's no harm in retelling.
She married him today.
At the end of the wedding party, her mother gave her a newly opened bank savings passbook, with $1000 deposited in it.
She told her, "My dear daughter, take this passbook. Keep it as a record of your married life. Whenever something happy and memorable happens in your new life, put some money in. Write down what it's about next to the amount. The more memorable the event is, the more money you can put in. I've done the first one for you today. Do the others with your husband. When you look back after years, you will know how much happiness you've both shared.'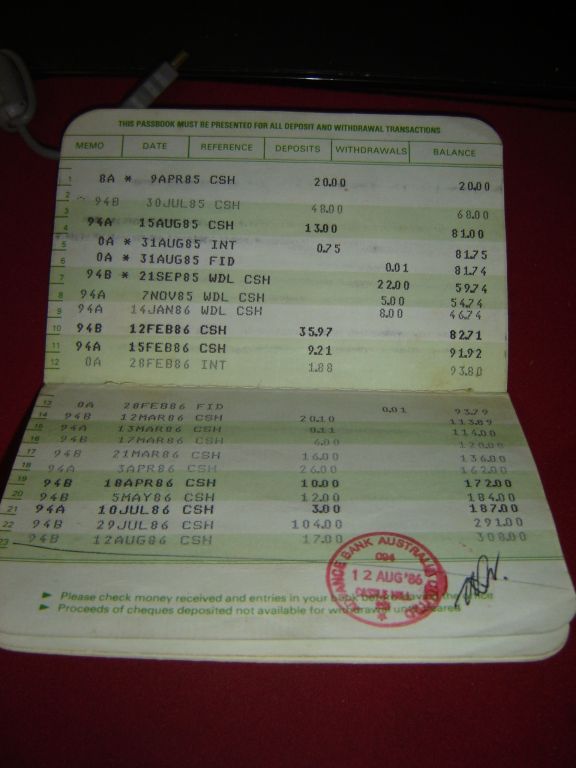 She shared this with him after getting home. Both of them thought it was a great idea and couldn't wait to make the next deposit! This is what the passbook looked like after a while:
– 7 Feb: $100, his first birthday celebration after marriage
– 1 Mar: $300, she gets a salary raise
– 20 Mar: $200, vacation to Bali
– 15 Apr: $2000, She's pregnant!
– 1 Jun: $1000, He gets the big promotion
and so on…
However, as the years went by, they began fighting and arguing over trivial things. They didn't talk much. They regretted that they had married the most nasty person in the world…There was no more love.
One day she talked to her Mother. 'Mom, we can't stand it anymore. We have decided to divorce. I can't imagine how I decided to marry this guy!'
Her mother replied, 'Sure, that's no big deal. Just do whatever you want, if you really can't stand it. But before that, do one thing. Remember the savings passbook I gave you on your wedding day? Take out all money and spend it first. You shouldn't keep any record of such a poor marriage.'
She agreed with her. So she went to the bank, and was waiting in the queue to cancel the account. While she was waiting, she took a look at the passbook record. She looked, and looked, and looked. Then the memory of all the previous joyful moments came back to her. Her eyes were filled with tears. She left and went home.
When she got home, she handed the passbook to him and asked him to spend the money before getting divorced.
So the next day, he went to the bank, and was waiting in the queue to cancel the account. While he was waiting, he took a look at the passbook record. He looked, and looked, and looked. Then the memory of all the previous joyful moments came back to him. His eyes were filled with tears. He left and went home.
He gave the passbook back to her. She found a new deposit of $5000. And a line next to the record: 'This is the day I realized how much I've loved you throughout all these years. How much happiness you've brought me.'
They hugged and cried, putting the passbook back into the safe.
I really found this story very relevant especially for married people including those who are going through trying times now. In marriage we are not guaranteed pure bliss, it is always a work in progress. There will be tests sometimes difficult ones.
As for me nothing beats an argument except for a time together in prayer as mentioned in Matthew 18 : 18-20 :
Truly I tell you, whatever you bind on earth will be bound in heaven, and whatever you loose on earth will be loosed in heaven.

Again, truly I tell you that if two of you on earth agree about anything they ask for, it will be done for them by my Father in heaven.

For where two or three gather in my name, there am I with them.
Try Prayer and see if will work for you.
I could use some other tips from you, you can share them in the comments below, XOXO