* This is a guest post.
Everyone owns or at least rents a home that they can call their very own. It is a very private place where you can unwind, rest, relax and to just be yourself without all the hassle and stress. But just like everything else, it should be well-maintained and presentable. You don't want to entertain visitors in a glum and dirty surrounding, right? More so, a home is a reflection of your personality so it must be clean and clutter-free at all times. That is why home cleaning and maintenance should be an integral part for any household. No matter how plush or elegant a home is, if it's not regularly cleaned and efficiently maintained, it is totally nothing. However modest your home will be if it's efficiently managed and cleaned then it will stand out.
A clean and uncluttered home is important and here are the reasons why! Remember, what you do or put to your home is of your utmost personal choice. What is necessary is that you put your effort in home cleaning and maintenance to make it a habitable and pleasant place to live in for your family.
A clean house is always a joy to come home to.
You don't need more stress after office hours and a well-cleaned home is always a welcome sight. It's always a relaxing thought to arrive at a clean and uncluttered house where everything is neatly arranged.
It gives you a personal pride knowing that you have a well-cleaned and maintained household.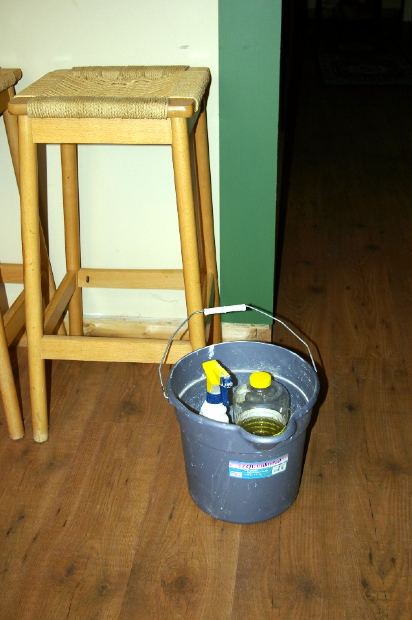 It always sends out a positive feeling if you have a clean and airy surrounding. Not only is it a good form of exercise but cleaning the house and doing maintenance works that you can handle surely results to a more optimistic attitude. You could also invite your friends at any given time without having to worry of any clutter.
A clean home means you'll not likely to succumb to any viral infection or illness. The fresh air, pleasant scent of regularly cleaned linens and the bright surroundings will put any bacteria and germs to shame. Your family is also protected from allergies especially little children who are easily prone to infections brought about by dust and grime.
An orderly and uncluttered house means your home is safe from any untoward accidents as opposed to a cluttered, messy place. This is very important especially if you have toddlers and children who are always active and exploring the perimeters of the home. It's always best to clean the house and routinely check and maintain fixtures and furniture to avoid any unfavorable incidents.
An effective home cleaning and maintenance regimen means you will be able to enjoy your home essentials such as curtains, pillows and carpets more as they tend to last longer if properly cared for. For most people their home fixtures and essentials usually have a sentimental value such as heirloom pieces and when these are effectively cleaned and preserved they will surely come a long way.
The list is totally endless and there is no limit to what you can do with your home as it is a personal statement of what you are and what you value most. So it follows that if your home is clean and well-maintained then you are a person who has a positive outlook and puts wellness and family health on top of your list.
*We are Homejoy and we make happy homes – one house at a time. We share tips and tricks with you to make sure that you are keepign your home at the finest conditions.