This post is part of a sponsored campaign with Those Media Girls and pickURgift. All thoughts and opinions are my own.
The Holidays are here and I guess most of us are busy (and some are already done) picking out and buying gifts for family and friends during this merry month of giving. I can say it is both an exciting and cumbersome experience at the same time. For me, the hardest task in gifting is finding the best suitable item for a person. I am a practical giver which means I like giving out things that has the maximum usability for the recipient. Though sometimes, what we thought useful for them may not be what they really want.
The good thing is, there is now a "gifting website" which is just a perfect answer for all gift problems-pickURgift.

pickURgift is a unique site that gives the gift giver control over the gifts he can give, otherwise called as REVERSE WISHLIST. In this method, the giver offers many gift choices for their recipient/s and they choose the gift they want. Sounds cool right?
Below is the sign in page of pickURgift, where it gives an overview of the site, signing up is easy.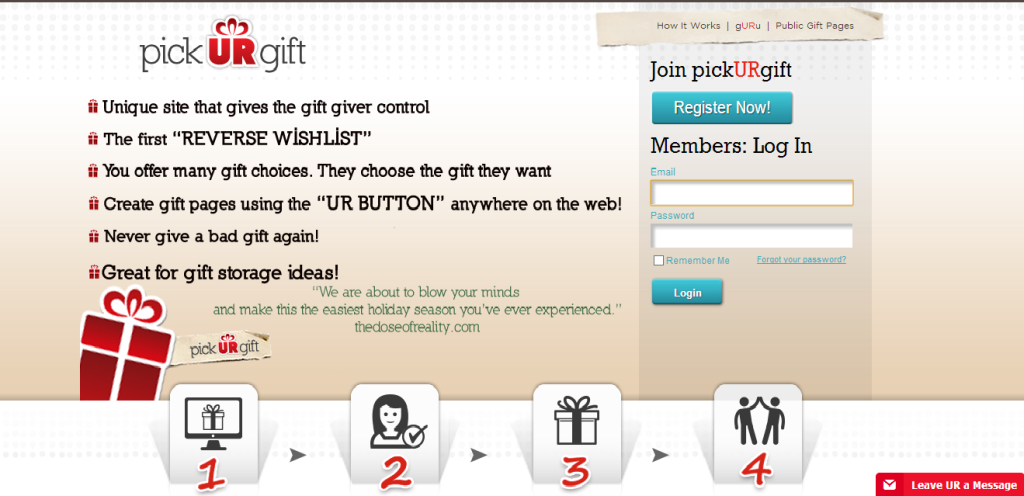 After email validation, and successful signing in, installation of the UR Button will be a requirement in order for you to add products from different websites where you can find the gift ideas. From here, you can try to add Gift Pages, which are the actual gift wishlist that you have for a certain recipient. You can add as many gifts from any websites as you want using the UR button.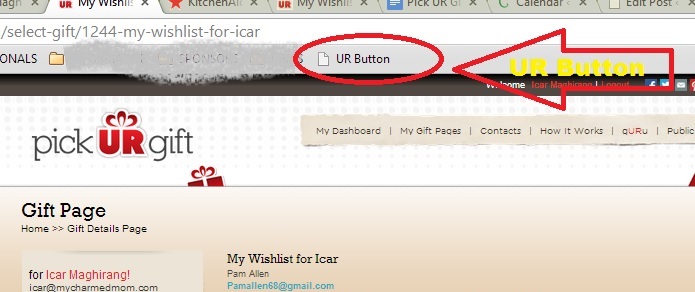 I tried out pickURgift with a fellow blogger, Pam of pinkmamasplace.com and I had fun choosing the gifts for her. I first checked her blog to get some ideas of what interests her and after that I have chosen these gifts for her.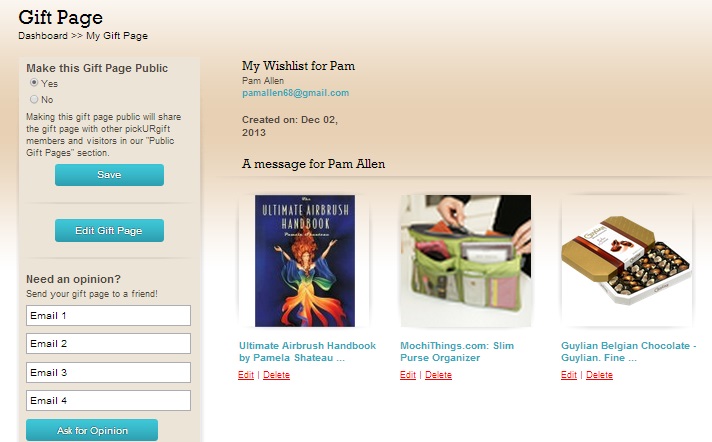 There were a total of 9 gifts that I added in her page, I actually enjoyed searching for sites and coming up with different gift ideas. As a giver, this is where your discretion comes in, whether you are going to set a budget for your gifts or splurge to your heart's content.
Then Pam, sent me her wishlist and I must say, I really like all that she listed for me, but there's one specific gift she had for me which is the 14-pc KitchenAid Cookware Set which is actually on my wishlist this year.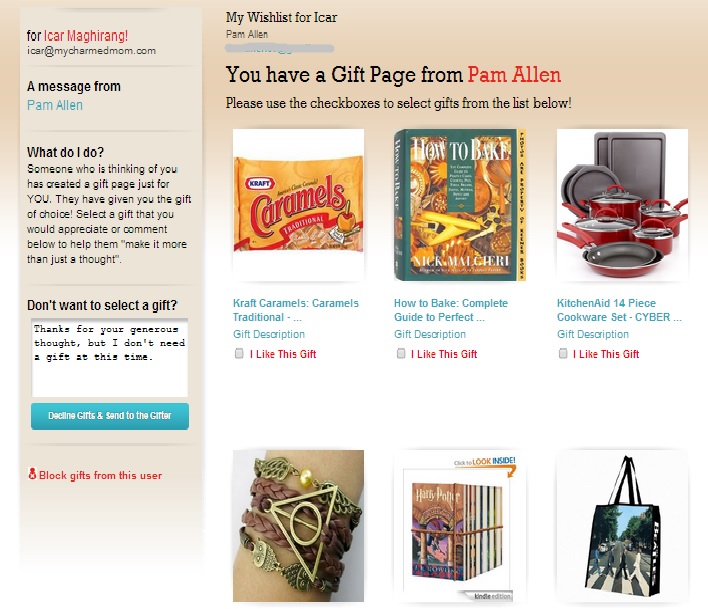 The good thing is that when I tried to click the link of the gift it directs me towards the product's actual website (or where the giver has seen the product) so I get to see product details and other information.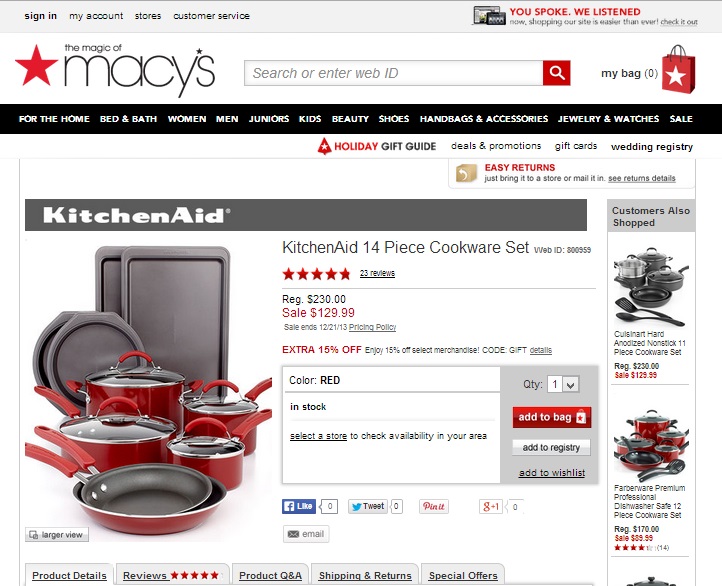 pickURgift's dashboard is super easy to navigate and I bet that like me, you will also enjoy the process of finding gift ideas apart from the traditional gift wishlisting. The best thing is that you can use pickURgift not only during the Holidays but also throughout the year. This can be used for birthday gifts, weddings, anniversary gifts, bachelor and bachelorette parties, baby showers etc., the point is "there can never be a bad gift again".
You can check our pickURgift website to try it cool features, aside from that you can also follow the following pages : pickURgift Facebook and pickURgift Twitter for more information and follow along with #pickURgift on Twitter to see what others are saying!
Giveaway

My Charmed Mom together with pickURgift will be giving away a $300 Amazon Gift Code. Giveaway ends December 16, 2013 at 9:00 p.m. (PST). All entries will be confirmed by sponsor (pick UR gift). Winner will be chosen randomly by Rafflecopter, and notified via email (wiinner must reply within 48 hours)
Giveaway hosted by Those Media Girls and pickURgift. No purchase necessary. Open to residents of US only – one entrant per household/IP address. Prize will be shipped/emailed directly from sponsor.