* I was provided a Tubby Table for review purposes, however all thoughts are my own .
Does bath time for your kids turn out to be cry time afterwards? If you have a daughter like mine who's fond of making bath time also a play time then it could be a problem trying to get her away from the tub. But the only reason for me doing this is because of the splash of water that goes to the floor with her playing with the water.
Almost always after bath time, it will turn out to be double work for me as I have to clean the floor and all the mess she did after taking her bath. Not until we tried out Tubby Table.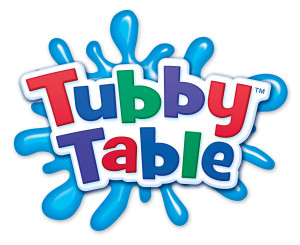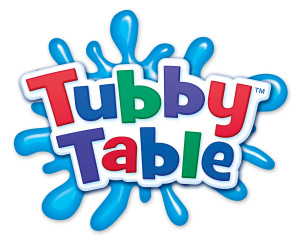 Tubby Table is a breakthrough in kid's bath time. Most parents are having the problem of cleaning up the mess of spilled water after bath from the tub. The Tubby Table gives kids a play surface in the middle of the tub, allowing the water to flow back into the tub instead of all over the bathroom floor.
The Tubby Table is not only fun, but educational as well. We integrated 5 multi-colored and numbered shape cups to help reinforce key fine motor, cognitive and developmental skills such as counting, sorting, color differentiation, as well as cause & effect, and filling and pouring. Kids will have a blast learning as they play.
I know most kids love playing with water and so this is the cause of water splashing everywhere. But with Tubby Table the water goes thru the holes and never goes out of the tub. My daughter plays with the cups which come in different interesting shapes and colors, she scoops water in and out and never spills it on the floor.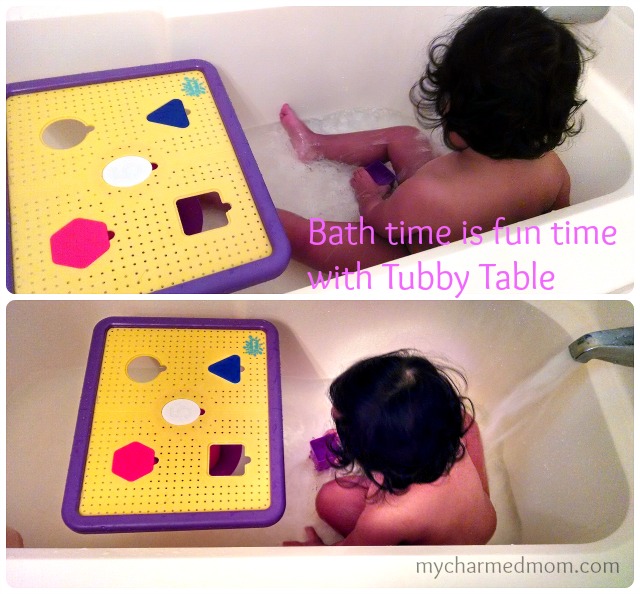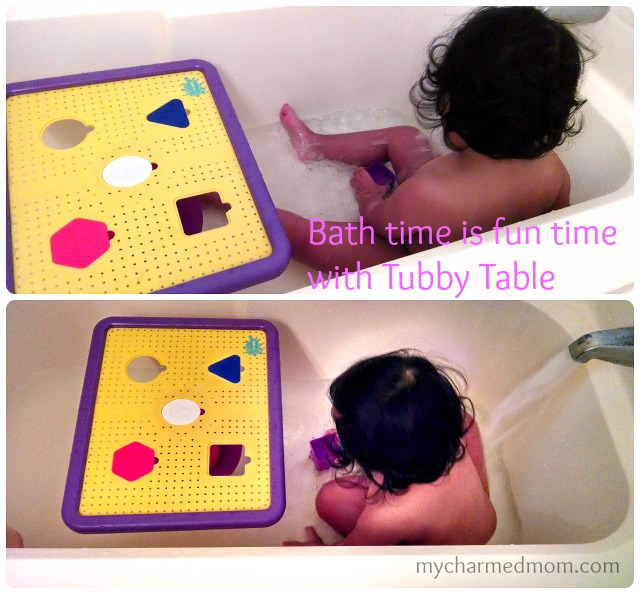 The Tubby Table is the perfect solution for entertaining kids in the bathtub and keeping the water off the floor. The Tubby Table provides a play surface in the middle of the bathtub for children to play with their own toys, or to play with the removable shaped cups on the table's surface.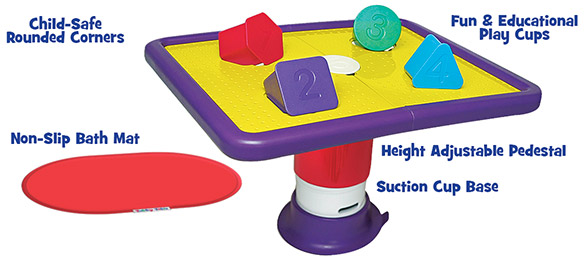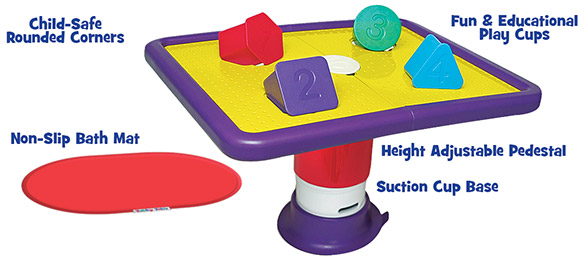 Here are some of Tubby Table's best features :
Educational : teaches colors, shapes and numbers
Helps children develop fine motor skills

Non-slip bathtub mat included for your child to sit on
I just also noticed at how good is the quality of the materials the Tubby Table is made of and how safe it is especially for younger kids-rounded corners and soft texture, parents are secured with its safeness.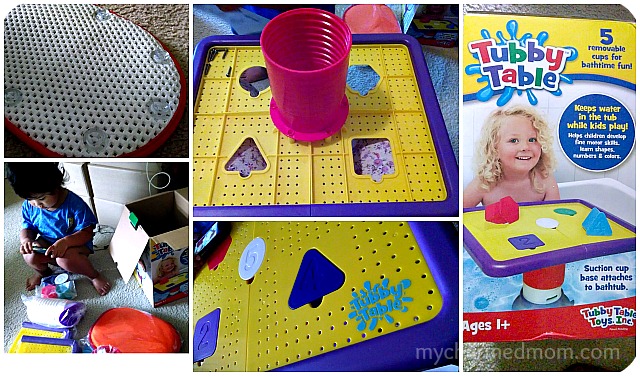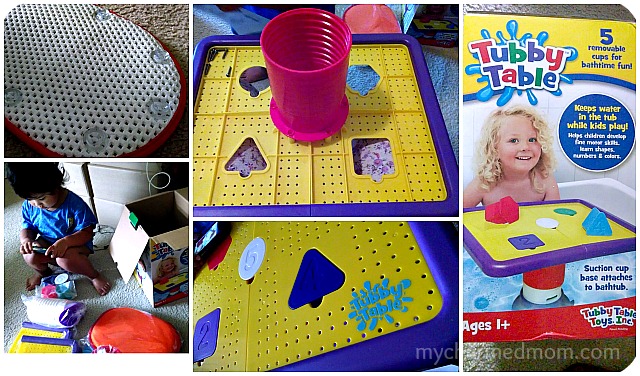 Where to buy?

You can buy Tubby Table at Tubby Table Toys Website for $39.99 or you can WIN IT by joining this Giveaway (ends December 3rd)
You can also get updates and more information through their social media accounts : Facebook, Twiiter and Youtube.
Tubby Table is included in my 2013 Holiday Gift Guide together with some awesome gift ideas.