If you are relatively new to owning a snow blower, you might wonder how you ever got along without one. This piece of equipment makes life so much easier during a time of year that already poses logistical problems. Keeping your walkways and driveways clear is one way to ease your mind, as well as everyone else in your family.
To make sure you keep your paths clear each winter, or if you have an emergency problem with your snow blower, finding a reputable snow blower parts dealer will keep things running smoothly. Companies such as Arnold offer customers a large catalog of equipment, supplies, accessories and parts for practical home maintenance needs.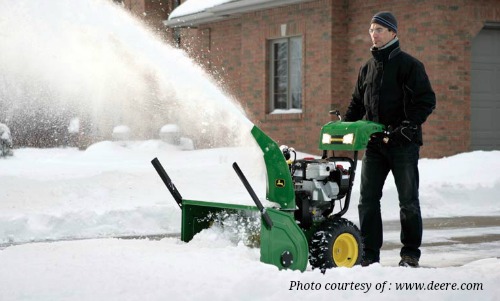 Spare your back and arms the extra workout by keeping your snow blower in great shape at all times. Get your workout at the gym or on your own terms, and use the snow blower to keep clear pathways for your home or work place. Depending on where you live and how snowy your region might be, the chances are good that you need to perform routine maintenance checks and make parts updates. Staying ahead of possible snow blower breakdowns is the best plan if you anticipate heavy snowfalls each winter.
Some of the parts you will find at sellers' websites include snow thrower tire chains, deluxe universal snow cabs, floor mats, tire and tube sealants, starter handles, fuel stabilizer, siphon pumps, snow blower covers, friction wheels, auger belts, starter pulleys, full maintenance kits and much more.