The changing weather conditions transition from fall to winter definitely means one thing especially for young kids, sickness. It is during the times of sickness that we value the importance of being healthy.
There are actually a few things we can do in order to become healthy and fit :
Eat a healthy breakfast. A healthy breakfast is the cornerstone of a good diet. It is a meal that provides the initial energy that the body needs to fuel its activities. The energy from a healthy breakfast can carry you through your morning in a more stable way than by eating stimulating foods such as sweets and coffee.
Drink lots of water. Water is involved in every function in the body from circulation, digestion, absorption of nutrients and the transmission of electrical currents in the body which control our nerves, muscles and hormones. It is also important in proper elimination and detoxification. Water facilitates the elimination of waste products through urination, sweating, defecation, tears and mucus which line our respiratory and digestive tracts. And so, drinking 8 glasses a day ensure the good function of our bodies.
Eat fruits and vegetables. Fruits and vegetables supply many nutrients that are important for our health. These minerals and vitamins are essential for body function performance.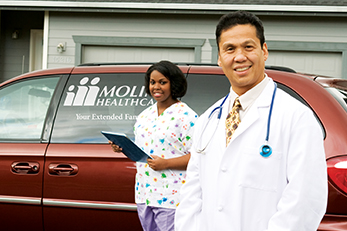 Keep regular sleep hours. It is during sleep that the body rests and recuperates from all mental and physical activities, while the brain may not totally rest because it is still working as we sleep, it is vital for our physical body to regenerate and cool down-like that of a machine after a whole day's running.
Establish a relationship with a doctor you can trust. There are true advantages to establishing ongoing relationships with health care providers who you know and trust. You may not be aware of some underlying health issues you may have such as high blood pressure, high cholesterol and other health risks. Seeking care only during emergency with doctors who do not know your family history can be quite a jeapardy both for your financial and health status.
There are actually inexpensive providers like molina healthcare which caters to different health care services to safeguard our health. Subsequent care insures that someone is working with you to make sure you are achieving your health goals, adjusting your plan as necessary and avoiding any potential harm. In the long run, when health issues arise, there is a partner you can turn to, to help treat and guide you.