* I was sent a Crystal Butterfly Scented Oil Lamp by Aroma Delights to facilitate this review. Thoughts are my own.
Aroma Delights is a company that manufactures homemade scented oils founded in 2008 by Kelly Walker for the sole purpose of finding an alternative to scented candles. The products they offer which includes body sprays and essential oils does not contain alcohol and cheap additives. Aroma Delights can attest that their essential oils are super strong and outlasts any other oil will outlast any oil, wax or candle one has ever tried.
I was sent a Crystal Butterfly Scented Oil Lamp which has a beautiful butterfly design. I can say it added a feminine touch to our small living room. Setting up the warmer is painless.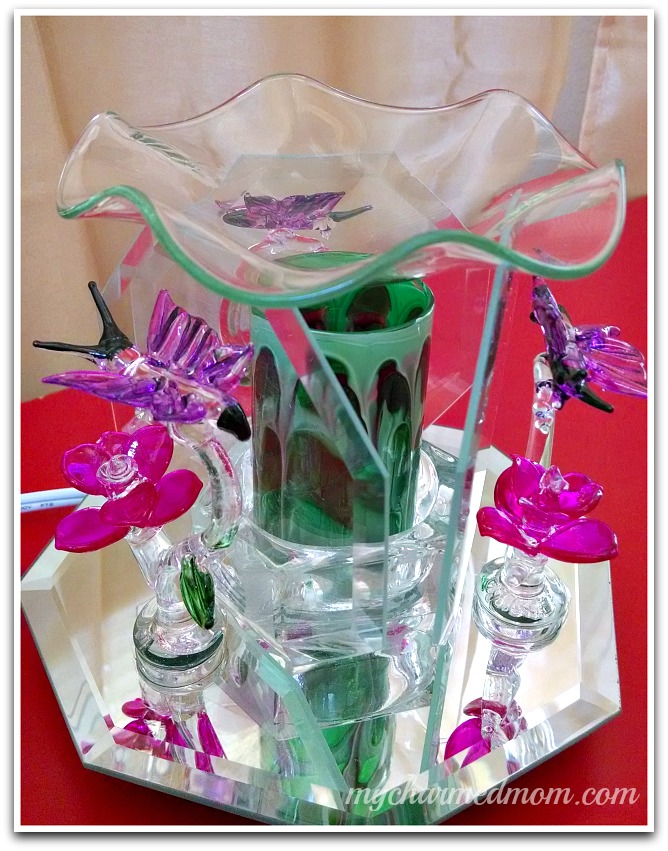 I must also commend Aroma Delight's secure packaging, the box came in well-cushoined so the oil warmer reached me in a good state, no broken parts. Aside from that they had been generous to provide me extra cylinders for me to try out. I was sent 4 different kinds of essential oils : Mango Apple, Fruit Splash, Birthday Cake and French Vanilla. I didn't pick these scents, but just ask for sweet and fruity scents. They have made a good choice for me because I so love all the fragrances.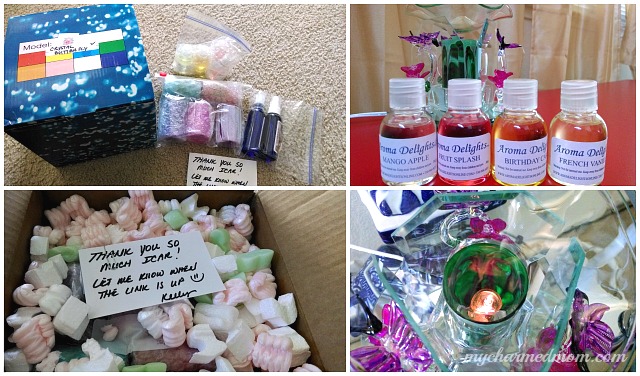 I first tried Mango Apple which is quite refreshing, after 10 minutes of lighting up the oil warmer our whole house is already filled with the sweet and fruity scent of combined mango and apple, you can almost eat it. The warmer also comes with a dimmer so that you can adjust the glow according to your preference. The Birthday Cake will be best for my daughter's birthday on January and will be providing a party ambiance with its scent.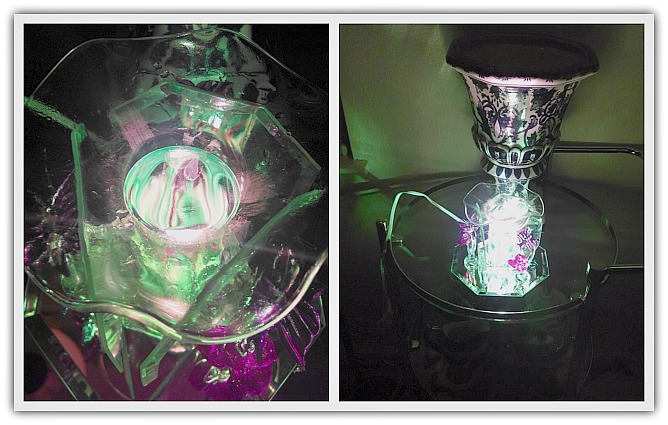 I waited for the night to get a better view of how the oil warmer looks like in the night and the photos below show how beautiful the warmer is!!!
This is a highly recommended product for your own homes, to add more personality and sleek glow not only during the winter season but any season of the year. This also makes a good idea for your Holiday gifts for friends and family. I bet if you're going to give it as a gift, your recipient will be very delighted!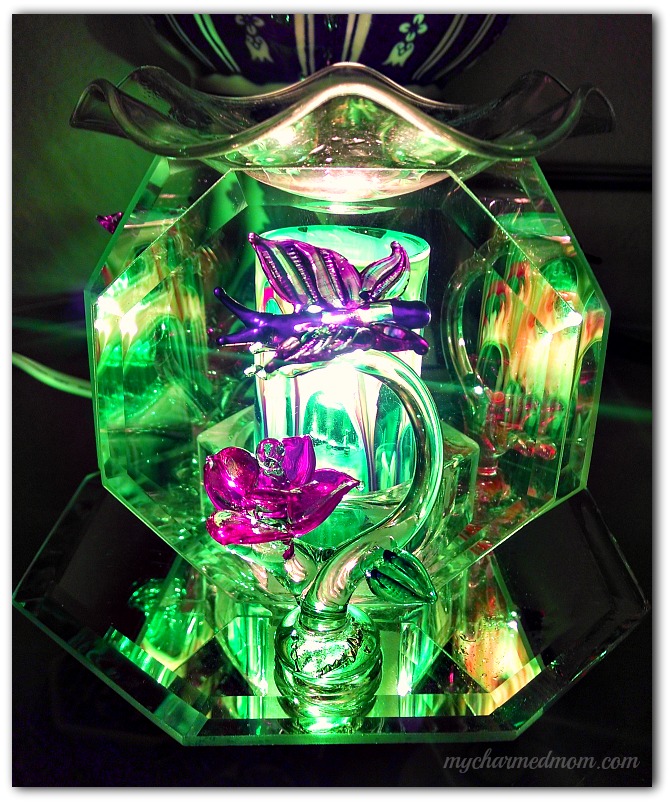 Buy it!

You can choose from different Oil Warmer Styles for your Holiday Gifts of even for your own home. (Note: Price varies according to style and design.)
You can also look out for the best deals in Aroma Delight's Black Friday Sale which will start on Thanksgiving Night at 11:59 and will run through Cyber Monday.

Win it!

You can win the following :
Oil Warmer of your choice
3 Essential Oils of your preference
2 Body Sprays of your choice
Enter the Bloggers Unite : Fund Raising Giveaway Event which runs until December 5, 2013.
Crystal Butterfly Scented Oil Warmer by Aroma Delights is included in my 2013 Holiday Gift Guide together with some awesome gift ideas.