Since 1981, TEMPTU has been creating trendy and beautiful looks for famous people in the film, music and fashion industries. In 1996, the company introduced its airbrush foundation to the world and has been providing flawless makeup application techniques since. TEMPTU now brings its airbrush makeup application to everyone because everyone, not just famous people, deserve fresh-looking, flawless skin. Featured in InStyle, Elle, Allure and Cosmopolitan magazines among dozens of other magazines and other media, TEMPTU is proud of its quality products and stands behind their solid reputation.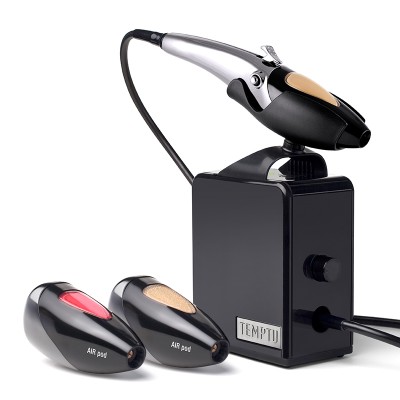 The airbrush technique for applying makeup has many advantages. Perhaps the best advantage is that it is 100 percent clean and hygienic as the makeup is not touched by your hands, a sponge, or a brush. Using an airbrush for makeup also saves as much as 75 percent of your makeup because you only use a drop or two of it in this sort of application. Airbrush application creates a flawless finish, is fast and easy, and is light-weight and portable.
At TEMPTU.com, enjoy browsing the easily-navigable site and learning more about airbrush technique and the many products and airbrush systems the company has made available. You can also check out the shade finder to find your perfect shade and also find out about what workshops and events are up and coming.