I am a member of the Collective Bias® Social Fabric® Community. This shop has been compensated as part of a social shopper insights study for Collective Bias and Walmart Family Mobile. All opinions are 100% my own. #cbias #SocialFabric #FamilyMobileSaves
I guess many of us can already feel the colder temperature and there's no denying that The Holidays is almost here. I can already feel the excitement of Halloween, the smell of Thanksgiving dinner and the Christmas rush which also spells s-h-o-p-p-i-n-g! It is a fact that as much as we wanted to splurge, we still look for the best deals in order for us to score huge savings, right?
Well for me, I have a technique which worked for the past years. I always do the substitution method, which means that if I spend more on one aspect, I look for another aspect where I can save to balance everything.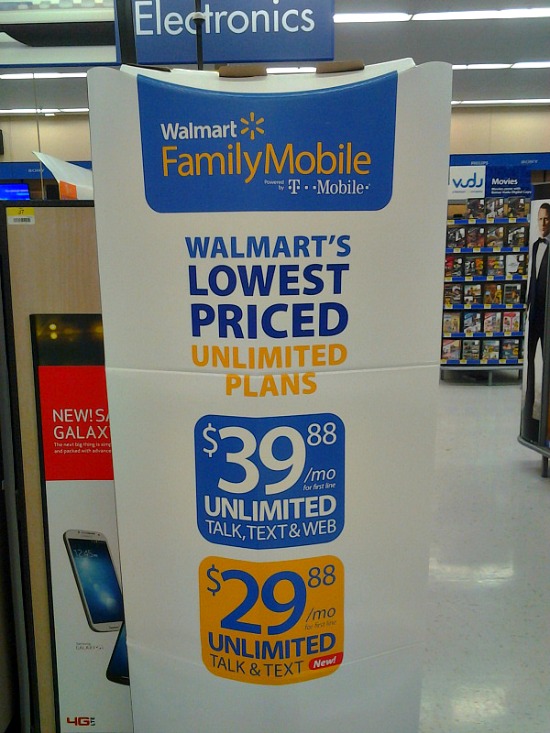 For this year, I wasn't sure yet where to "take more" but definitely I will be saving a lot with this best wireless unlimited plan with Walmart Family Mobile Powered by T-Mobile.
The service that we currently have costs us $80 per month for 2 phones, relatively cheap right? But I would like to believe that sometimes services paid at a lower price has its own disadvantages. Our plan says that we have unlimited call, text and web, but oftentimes, our signal drops, a reason for missing some of my husband's call from work to check on us at home. I can also recount a number of times, when text messages came in delayed a reason for miscommunication with some friends plus innumerable instances of slow loading for web access.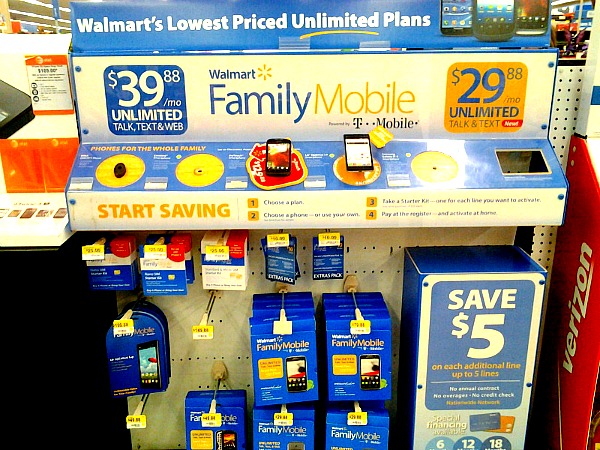 A great discovery is Walmart Family Mobile, which offers cheap wireless plans. I took time to find out about their amazing deals and was stunned to find out what they offer. You can view my Walmart escapade a.k.a my shopping adventure in my Google + album.
Imagine a plan which is $29.88 per month for unlimited talk and text, then (for an additional $10) $39.88 per month for unlimited talk, text and web. These plans for most carriers comes with a 1-2-yr contracts, but not with #FamilyMobileSaves, since WFM (Walmart Family Mobile) has no contract! Who wouldn't love a no-contract plan?! And so I found the urge to try this intriguing deal.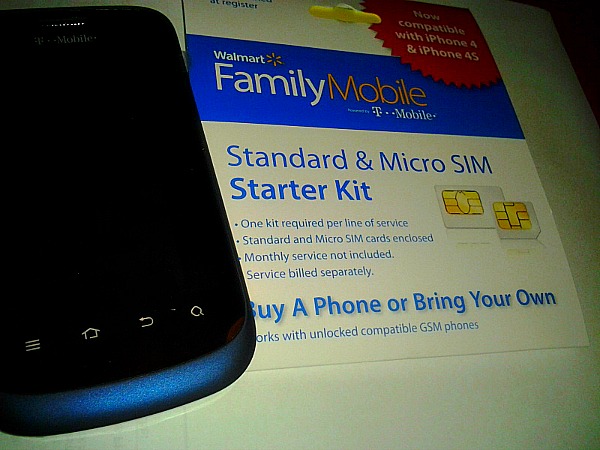 First I bought the Starter Kit ($25) then I chose the phone, which was a surprise since the T-Mobile Concord ($49.88) is a sleek smart phone which has the usual applications and can perform a lot of functions. The activation did not take longer than 5 minutes. I did a test call and before I knew it my daughter is already watching Minnie Mouse on youtube! I also have the option to check out my usage and manage my account using Online account management and information.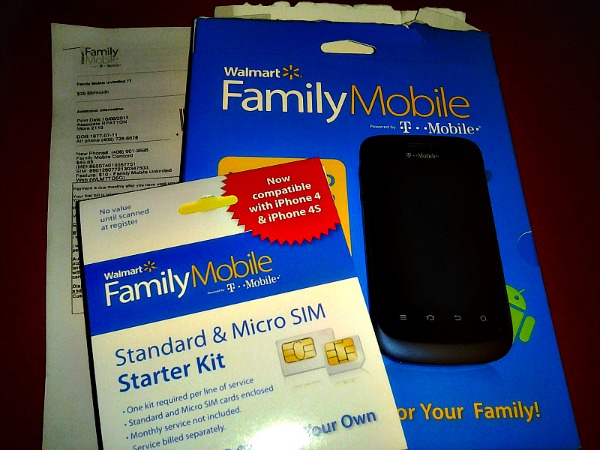 Actually the price of our current plan and Walmart Family Mobile's Unlimited Plans is within the same range, or maybe a few dollars more because of taxes BUT the only difference is the performance in terms of signal strength, loading capablities for internet access and coverage. And I don't mind paying some few more cents for a well worth service, wouldn't you? So far, so good. I am loving the faster internet access I now have and the uninterrupted signal which I can always rely on.
Saving means not just saving money but also time and energy for a trusted service, I think this is where #FamilyMobileSaves and #cbias will be taking me to "spend less" for The Holidays.