Garages have often been a dumping ground for all the items a family doesn't use on a regular basis, or old, discarded items they are just not ready to throw away. Today, garages serve many purposes, from workout rooms to offices, which means more homeowners are looking for ways to corral the clutter that has accumulated over the years. Garage storage is a great way to eliminate clutter and organize a garage so everything is readily available, keeping the area neat and clean. However, there are a few tips to keep in mind before installing garage storage.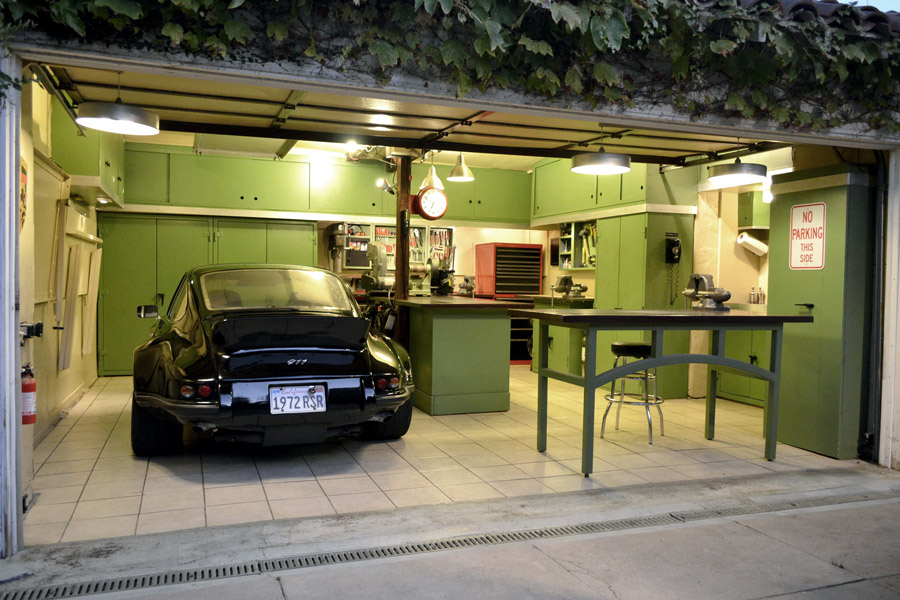 photo source : http://bit.ly/15BHrIk
Organize Items
The first step in deciding what type of storage will work best is to determine what, exactly, will be stored. Experts recommend emptying everything from the garage and organize them by size, purpose or ease of reach. Once you have organized everything, measure any large, bulky items that must be stored in order to choose garage storage that is large enough to fit them.
Space and Function
Choose garage storage that maximizes space and function, but is still practical. Tall cabinets with double doors are excellent storage units, but be sure that the shelves are adjustable to accommodate all sizes of items that need storage. Include at least one cabinet that locks to store hazardous chemicals that could harm children or pets. Consider rolling cabinets with work surfaces on top to provide additional workspace. Add pegboards, slat wall systems and heavy-duty hooks for tools, sports gear and yard equipment to keep it off the floor. Place ceiling hooks for seasonal equipment, such as bicycles or skis, or use an overhead storage rack.
Remember Practicality
Although there are many options available for garage storage that may look attractive, remember that the main purpose of the storage is to keep the garage neat and organized. Be sure to choose cabinets of the same color and type, making sure that they are suitable for garage use, as not all storage cabinets can withstand the heavy wear and tear that exists in garages. Most materials suitable for garages are made of metal, plastic or wood that is treated specifically for use in the garage. Choose a variety of cabinet sizes as well, as bigger is not always a better option.
Garage storage is a great way to control the clutter in a garage, whether the area is to be used simply to park cars or has multiple uses, like offices and weight rooms. GarageAppeal.com garage cabinet sets offer the perfect solution to your garage storage needs.