Today is the 20th of September, a day to celebrate the life of the most important man in my life (aside from my Dad).
Mark, my husband is celebrating his 3_th birthday. More than enough, I am so thankful to God for bringing him into the world (or else I would be a lonely spinster!). After we met, I already knew it was him, that I will spend forever with.
My man is not the conventional type, the beauty in our relationship relies on how different we are. At times we argue on the simplest things but the good thing is that we make up after the fight.
Our marriage is not perfect but one thing that makes it strong aside from our love for eachother is our faith. When God is in the middle of any union, it can never go astray.
I just also wanted to share the Facebook status greeting I had for him :
Happy Birthday Babe, thank God for another year added to your life….

Thank you for being my bestfriend and my worst enemy…
…for being my sunshine and my rain…
…for being my mentor and my best critic…

I will always thank God for YOU….

I love you so much…
Well what can I wish for my husband on his birthday? I know that more than the material things (that gold necklace he'd been eyeing for so long or the Jeep Patriot he'd been checking online for a few months now, lol), I just want him to be in the best of his health.
That he may given more years to enjoy life and be of service to the Lord.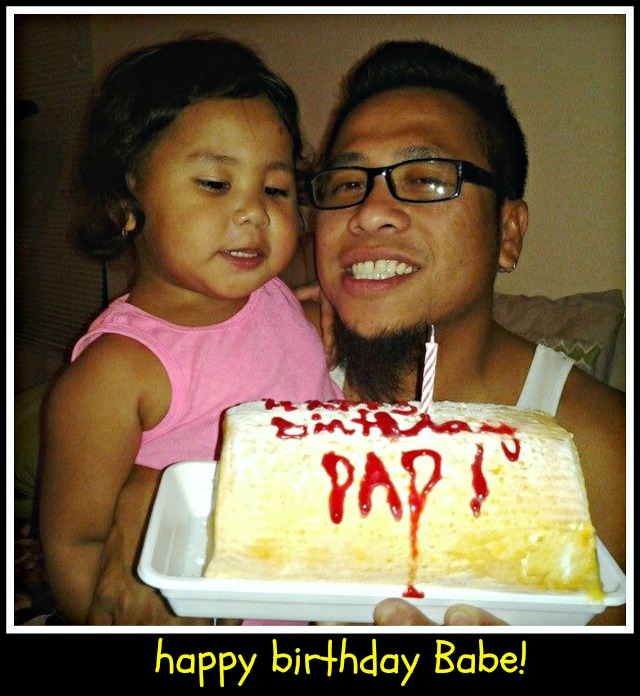 Happy Birthday Babe!



People shop for a bathing suit with more care than they do a husband or wife. The rules are the same. Look for something you'll feel comfortable wearing. Allow for room to grow.~Erma Bombeck