Do you sometimes run out of ideas for baby gifts? I guess most of us are always on the look out for unique baby gifts that can be both useful and cute.
I was given a chance to try out the emerging  mustache pacifier, Mustachifier so that I can introduce it to my readers and give my feedback about it. 
Mustachifier is the result of years of collaboration with the goal of making people smile that is by putting mustaches on babies. It was a challenge at first since it seem pretty impossible to put mustache on pacifiers but after much deliberation with designers, engineers and factories, it became possible.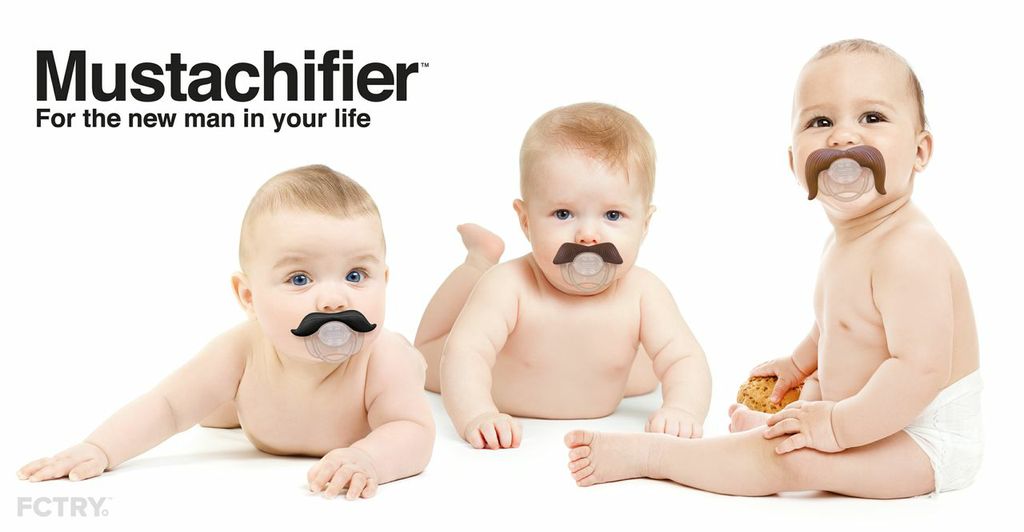 Mustachifier is made by FCTRY, a small, happy, family-owned product design company in Brooklyn. FCTRY collaborates with artists, dreamers, and creative souls throughout the world, turning fun ideas into real products.
Since Mustachifier's product developers are also parents, they made sure that the product is 100% safe and abides by the guidelines set by US Consumer Product Safety Commission, the Federal Drug Administration, the American Academy of Pediatrics, and the American Dental Association.
Here are some important information about the Mustachifier :
The Mustachifier is 100% BPA FREE
The mustache is made of soft, flexible teether material
Orthodontic nipple design
Dual-injected mustache can not be detached from the pacifier
Silicone nipple
The pacifier shield is made of firm plastic and has ventilation holes
…the Mustachifer was rigorously tested by an accredited, external, US based laboratory. As a result of that, we can confidently say that the Mustachifier meets and exceeds all US Safety Requirements.
The Mustachfier is available in 4 designs: The Ladies Man, The Cowboy, The Gentleman, The Full Monty.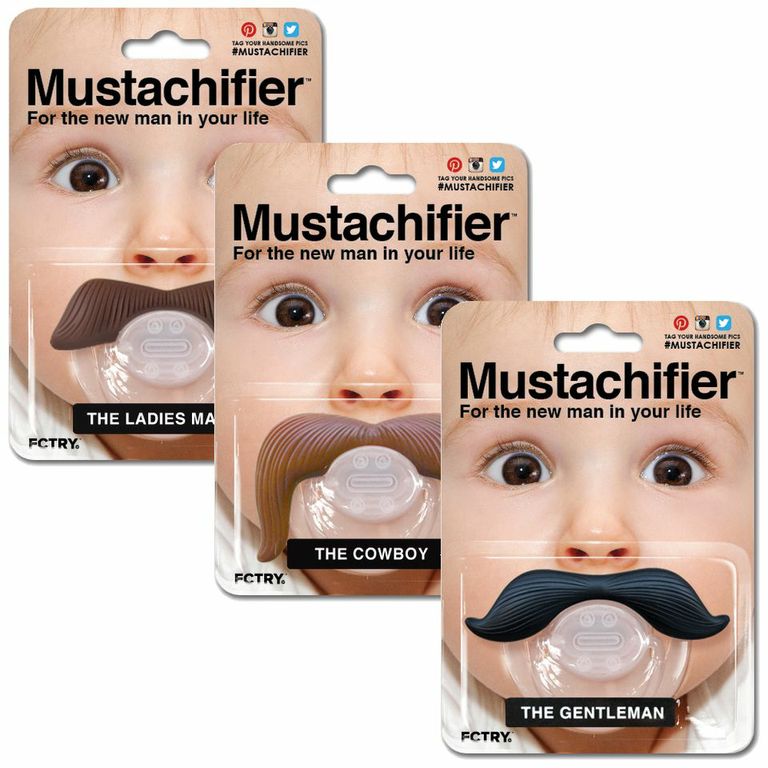 I was sent The Gentleman for this review. Since my daughter is old enough to be in pacifiers, then I decided to give it as a cool baby gift to my godson, JM who is teething right now. Mustachifier is a good fit for him because aside from being a pacifier it also serves as a teether. And guess what? Everyone who saw him laughed at the sight of a cute baby with mustache on as his pacifier!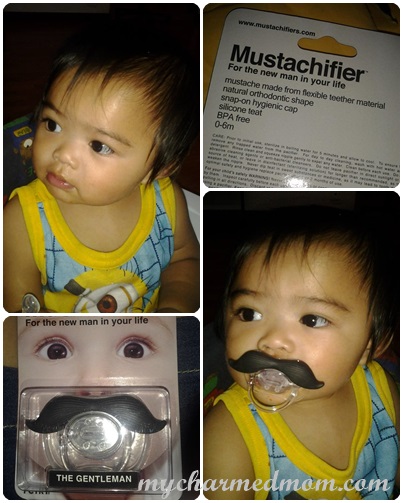 As a mom I can say I am guaranteed of the safety and reliability of the Mustachifier because the the idea and concept came from product developer parents who just wanted to add some humor and fun to pacifiers.
The Mustachifier is sold at $9.99 each, and will be a good baby shower gift. You can check out the FCTRY website for more details and selection of other products they offer. Check also their Facebook And Twitter Pages for more updates!
* I was sent a free product for review purposes only. Though this post may be compensated, all views expressed are purely my own and not influenced by Sponsor company.