As we all know cloth diapers really are the "in" thing now not only with the environmental aspect of using it but most importantly, for the financial aspect as well. Reusable diapers are reused many times before being turned into rags. It is estimated that a baby will need about 6,000 disposable diapers for the first two years, whereas reusable diapering estimates the baby only needing about 4-6 dozen.
I was provided a free Little Monster cloth diaper to facilitate this review and share my opinion about the product to my readers.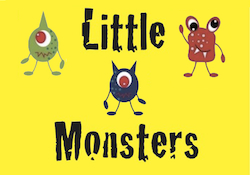 Initially, I was fascinated with the name "Little Monsters" for a name of a cloth diaper. I assumed that maybe the name just goes with the designs printed on the diapers. I got hooked with reusables when my daughter was already more than a year old. I regretted that I did not start using it an earlier time. Cloth diapers now come in more stylish colors and prints, catering to the parent's different tastes and style.
For this review, we were sent a Butterfly designed cloth diaper. I like its light color-yellow which is not a normal color preference for me. I usually stay away from solid light colors as to make cleaning easier so normally I choose printed ones.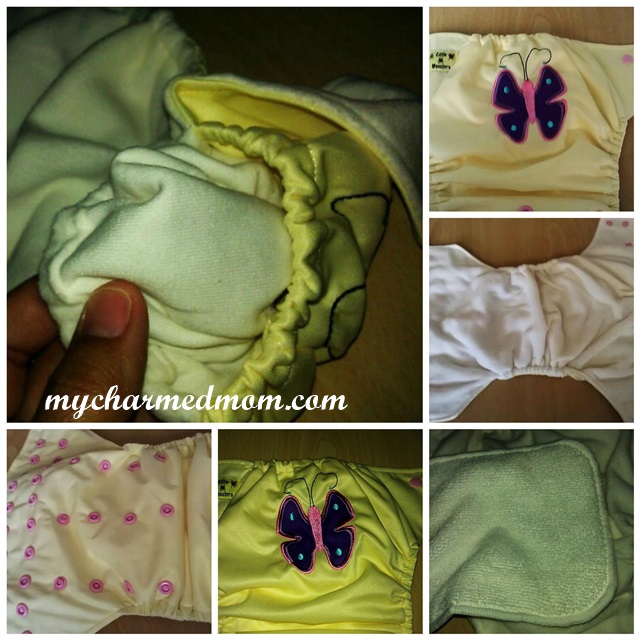 As you can see this diaper has a laminated shell and its interior is comfortable and soft.  From this you can be assured as a mom that your child will feel snugly while wearing it.  Its multiple rows of snaps allow the diaper to easily adjust and grow along with your baby. Little Monster diapers fits most infants from 9 to 35 lbs.
A triple-layered microfiber insert is included which easily slips into the pocket of the diaper cover and when soiled can be tossed in the wash along with the diaper. Its absorbency is out of the question because it can hold as much as up to 4 hours of wetting before you may find the need to change it (well this will depend on your baby). You may also see the need to add another insert for overnight use.
I definitely love the design which is a butterfly applique with embroidery placed at the back, giving the diaper a distinct identity. My daughter surely loved it too as she likes everything with a girly design.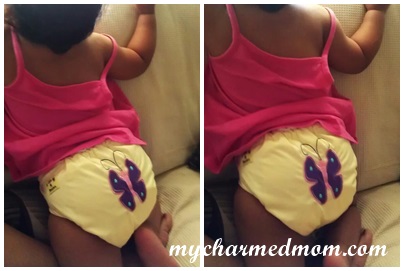 The cost of reusable diapering is about 1/10th the cost of disposable. So if you haven't tried cloth diapering this may be the perfect time to do it. Additionally, reusable inserts use less energy, land resources, and water to manufacture than disposables which means that apart from saving money, you get to do your own part of saving the environment.
I am satisfied with the Little Monster cloth diapers in terms of quality, comfort and its performance,  You can check out more of their quality, earth friendly cloth diapers with cool and fun designs by visiting Little Monsters website.
You can also follow them on Facebook and Twitter for more updates.