Wow, I can't believe that we're now more than halfway through January 2013. I had been lenient and taking each day at a time, savoring adjusting to the nippy weather here in San Jose. On the otherhand, products for review are now piling, a giveaway just finished while another one is ongoing so if you have time you can go ahead and join this green giveaway.
2012 ended very good for me and my family. We are reunited now, my daughter, my husband and I are now together, starting our life as family. This had been a lifelong dream for me. Last Christmas was the first one that I didn't shed tears, (well I DID shed tears but for another reason). I remember hating Christmas Eve and wishing it would just pass without me noticing it. And truly as they say victory is much more sweeter if you had been through a lot before achieving it.
2013 is a promising year for me, a fresh start, a new beginning. I must say I am enjoying what I have now, with God's grace, everything is all in proper order. Indeed one can never question and doubt God's power over things. Right now, I can honestly say, I am so thankful because I am blessed.
This is a quote I chanced upon on my Facebook account and found it so true and at the same time uplifting….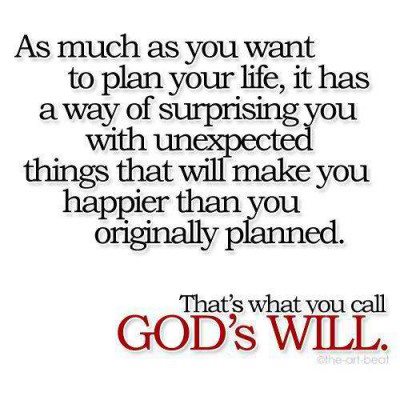 Yes, all depends on God's will and His perfect timing…
For My Charmed Mom-I have so many plans for this blog, and since I realized that there must be a reason why I was taken in this road, then I must be able to use it to share my life, my inspiration and hopefully be a blessing to others.
There will be some slight reformatting, aside from giveaways which I know you fans like so much, I wish to provide informative and (hopefully) helpful tips to my readers. I also want to document my everyday experiences as a mom and wife and share personal reflections regarding the happenings in my life. So for 2013, expect a more personalized, bolder but better My Charmed Mom.
Like My Charmed Mom on Facebook to know the latest happenings and subscribe to my Email for more updates!
Have a great weekend everyone!