Ever wondered how far your child gets into the web? Do you sometimes worry that they may be accessed by some unknown and unsafe entities? Here's a great program that will help lessen your worries and fears.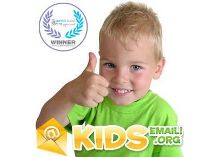 Safe E-mail for Kids! KidsEmail.org is a safe email service for kids and families. Your kids can now have a safe email account while allowing parents to be aware of any correspondence their children send and receive. You supervise your children when they go outside to play. Do you know who is contacting your child inside of your home? Let KidsEmail.org help you keep your kids safe online!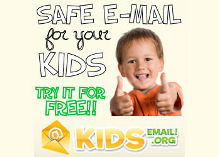 Safe Email for Kids? We've got you covered! The program is only $2.99 per month for all your kids but just for My Charmed Mom readers you can take advantage of this promo :
Get a Free 60 Day Trial Now!

Use promo code: US Family when registering.