Here's another FREE Blogger Opportunity
Fisher-Price Peppa Pig' Peek 'n Surprise Playhouse Playset
Introducing the Fisher-Price Peppa Pig's Peek 'n Surprise Playhouse Playset, new for fall 2012! Peek 'n Surprise playhouse lets little girls play out Peppa's everyday adventures with her family, just like on the show!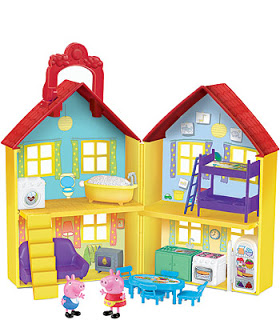 This giveaway will be from 12/19/2012 to 1/10/2013
Come and be part of this awesome giveaway!
**FREE FACEBOOK OR TWITTER with announcement (If no announcement pay $5.00). Check out full details of giveaway SIGN UP HERE.